Heating & Cooling Products In Lafayette, West Lafayette, Kokomo, IN, and Surrounding Areas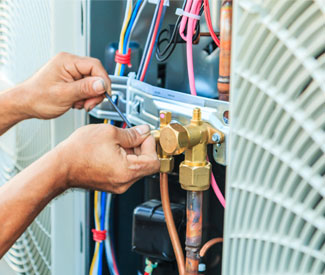 Brand Heating & Air Conditioning is committed to providing the most dependable heating and air conditioning systems to residents of Lafayette, IN and surrounding communities. Over the years, we have created excellent ties with our system manufacturers, which ensures every customer receives optimal pricing and rebate offers. We value our relationships with our product suppliers as much as our relationships with you, our customers. We provide one of the best residential HVAC Crawfordsville IN.
Our staff is dedicated to providing our customers with high-quality, affordable services. Every technician on the job is certified and dependable, so you can trust they will treat you and your home with respect. All of our technicians are trained to properly install all of the systems we supply. All systems installed by Brand Heating & Air Conditioning are energy efficient, easy to operate and service, and will help you reduce your impact on the environment. We provide one of the best AC service Kokomo IN.
Furnaces play a vital role in the heating and cooling system in your home. It keeps you and your family warm in the winter and helps to keep cool, air-conditioned air circulating in the summer months. The energy efficiency of furnaces is measured by Annual Fuel Utilization Efficiency (AFUE). The higher the AFUE, the more efficient the product is.
Brand Heating & Air Conditioning, LLC offers all the AC services including AC tune-up Kokomo to your doorstep. We are serving the people of Kokomo for almost 18+ years
For more information about our selection of energy-efficient furnaces, please contact us today!